Erasmus+ Staff Mobility (STA) for Teaching
The Erasmus+ program supports short teaching assignments (STA) at European partner universities. Visiting teaching staff enrich the range and content of the courses and enhance inter-institutional cooperation and "internationalization at home". Montanuniversitaet Leoben welcomes academic staff from Erasmus+ partner institutions for a teaching visit within the existing inter-institutional agreements.
Target group
Teaching staff at our Erasmus+ partner institutions in eligible program countries: EU member states, Iceland, Liechtenstein, Norway, Serbia, Turkey and North Macedonia.
Mobility grant
The Erasmus+ mobility grant is awarded by the home institution. Please contact the International Office at your home university for further information on the application procedure.
MIRO Welcome Center serves as an information center and supports you with practical assistance in all non-academic matters in order to smoothen your visit. Please, do not hesitate to contact us with any further questions you might have.
Process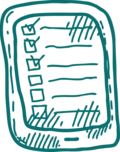 Check with your home university whether there is a valid inter-institutional agreement in place in your academic field with Montanuniversitaet Leoben.

Check relevant deadlines and procedures for application at your home university

Contact the relevant hosting department at Montanuniversitaet Leoben to ask for a possible teaching visit. Please submit your CV and the proposed teaching offer to the relevant hosting department.

Once the hosting department has confirmed to host you, you will need to agree on a suitable timeframe and to specify your teaching topic.

All details need to be defined and confirmed in the "Erasmus+ Mobility Agreement for Teaching" prior to mobility. This document needs to be signed by the applicant, as well as the responsible persons at the home institution and the host department.

A confirmation of stay will be issued by the hosting department at the end of your visit.
Please note that teaching visits need to be negotiated well in advance in order to fit into the regular teaching offer. We advise to contact the host department at least one semester in advance.