Before arrival
"Success depends upon previous preparation." (Confuzius)
Here you can find the most important To Do's before you start your semester abroad:

Whether you need a visa/residence permit for your stay at MUL depends on your nationality.
EU/EEA citizens and Swiss nationals
can enter Austria without a visa with their travel document (passport or identity card) and require neither a visa nor a residence permit. If the stay lasts longer than 3 months, a registration certificate for EU/EEA citizens must be applied for at BH Leoben within 4 months.
Non-EU/EEA citizens
generally require a visa before entering Austria, which must be applied for personally at the competent Austrian representation authority (embassy, consulate general) in the country of residence.
General information on visa application and necessary documents can be found on this page. Please contact the respective authority for further information!
Short stay (up to 90 days):
In principle, a C visa entitles the holder to enter and stay in all Schengen states for a total stay of up to 90 days within a period of 180 days, provided that the general entry requirements are met.
Visa for a semester stay (1 semester, up to 6 months)
A D visa entitles the holder to enter and stay in Austria and can be issued for a stay of 91 days to six months. Holders of a D visa are generally free to travel to the territory of the other Schengen states for up to 90 days per half-year, provided that the general entry requirements are met.
Residence Permit "Student" (2 semester)
In most cases, the application for a "Residence Permit - Student" must be submitted to the respective Austrian representative authority in the country of residence. In the event of a positive decision on the application by the residence authority in Austria, a further application for a Visa D for entry into Austria can be submitted to the representation authority. The representation authority issues the Visa D for a period of four months. Afterwards, the visa D can be used to enter Austria and the residence permit can be picked up at the BH Leoben.
Information on Residence Permit "Student": oead.at/en/to-austria/entry-and-residence/residence-permit-student-mobility-programme/
MIRO will gladly support you in finding the right residence permit.
General information on entry and the necessary documents can be found at:
Checklists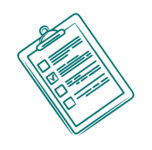 Please note that non-European students need proof of a travel health insurance which covers costs up to 30.000€ and covers the period of stay.

In order to receive a residence permit (stay longer than 6 months), an Austrian health insurance is mandatory!

The university does not cover any damages connected to a missing health insurance of the student!
All students studying in Austria are members of the Austrian Student Union (Österreichische Hochschülerschaft) and are required by law to pay the student union fee. (€ 20,70 per semester). This fee also contains an accident and liability insurance which covers you at the and on the way to the university.
In order to be able to get registered, it is mandatory to complete the pre-registration in MUonline

You can find a practical video how to successfully pre-register in MUonline here.

The following student halls and accommodation facilities are available to students in Leoben. It is recommended that applications are made in due time.
Josef-Heißl-Straße 26, 8700 Leoben
mineroom@oead.at
+43 3842 402-8001
www.housing.oead.at
Other student dorms
Studentenheime der Akademikerhilfe
Haus St. Alfons, Gösserstraße 15, 8700 Leoben
Sauraugasse 2, 8700 Leoben
Schillerstraße 27, 8700 Leoben
Schillerstraße 29, 8700 Leoben
studentservice@akademikerhilfe.at
+43 1 40176-99
www.akademikerhilfe.at
Studentenheim "Collegium Josefinum"
Erzherzog-Johann-Straße 4, 8700 Leoben
+43 676 87 42 69 34
collegium@josefinum.com
www.josefinum.com

Studentenheim "Greenbox"
Martin Luther-Kai 8, 8700 Leoben
+43 660 6066212
udo.eiselt@greenbox-graz.at
https://greenbox.co.at/leoben/
Studentenheim "Living Campus"
Kreuzfeldweg 3, 8700 Leoben
+43 664/12 19 194
info@livingcampus.at
www.livingcampus.at
"MILESTONE Student Living"
Schießstattstraße 9, 8700 Leoben
+43 1 90 614
connect@milestone.net
www.milestone.net
Studentenheim "Schlägel und Eisen"
Salzlände 16, 8700 Leoben
office@studentenheim.info
+43 3842 43129
www.studentenheim.info
"Students City Lodge Leoben"
Fischergasse 10-14, 8700 Leoben
+ 43 3842 24 244-15
info@students-citylodge.at
www.students-citylodge.at
WIST Studierendenwohnhaus
Roseggerstraße 10, 8700 Leoben
verwaltung@wist.vc-graz.ac.at
+43 316 836666-0
www.wist.vc-graz.ac.at
Student dorms operated by student societies
Studentenwohnheim "Montanistenhilfe Schacht"
Max-Tendler-Straße 15, 8700 Leoben
wohnheim@corps-schacht.at
+43 676 841654555
http://corps-schacht.at