MIRO Events
In order to make your study stay in Leoben an unforgettable experience, MIRO organizes various events (Free Fridays) and excursions to introduce you to Austrian culture and traditions.
You have the possibility to take part in field trips (once per semester), the destinations are mostly places that are difficult to reach by public transport - MIRO will pay the entrance fees and travel expenses. During the winter semester, there is also a potluck dinner and our legendary MIRO Christmas party.
Useful tips and links
Find a list of different organizations, useful tips and links to help you get the most out of your stay in Leoben below: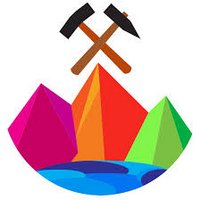 At Montanuniversitaet Leoben we are part of the ESN (Erasmus+ Student Network) Community. ESN will guide you through your stay in Leoben, offer you excursions and trips etc. They will help you get settled. ESN also has a Buddy System in place.
Buddies
are regular students at Montanuniversitaet Leoben who are volunteering to guide you through student and academic life in Leoben. In order to be matched with a buddy, please contact them via email or on Facebook.
Do you need a pillow, blanket, towel or any other equipment for your room? UNISTARTER helps you to equip your room, even before you arrive at your new home. – Make sure your move abroad is a success from the first day onwards.

Passengers can choose between different bus lines within the municipal area of Leoben and Trofaiach. Travel in the Leoben / Trofaiach area takes place in one fare zone, zone 102.
More information about: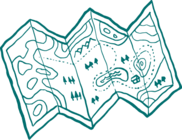 Make the most out of your stay and travel Austria and Europe in your free time. Leoben is indeed an excellent location for travelling into various directions.
BY TRAIN:
Plan your trip and book your tickets with the website (or download the App on your phone) of the ÖBB (Austrian Federal Railways)
The train station in Leoben is called 'Leoben Hauptbahnhof'.
BY BUS:
Check out the destinations you can visit with Flixbus
BY PLANE:
The nearest airports are Graz Thalerhof (GRZ) and Vienna International Airport (VIE); good public transport connections are available from both airports.
CAR RENTAL:

Student Services at Montanuniversitaet
Other Links